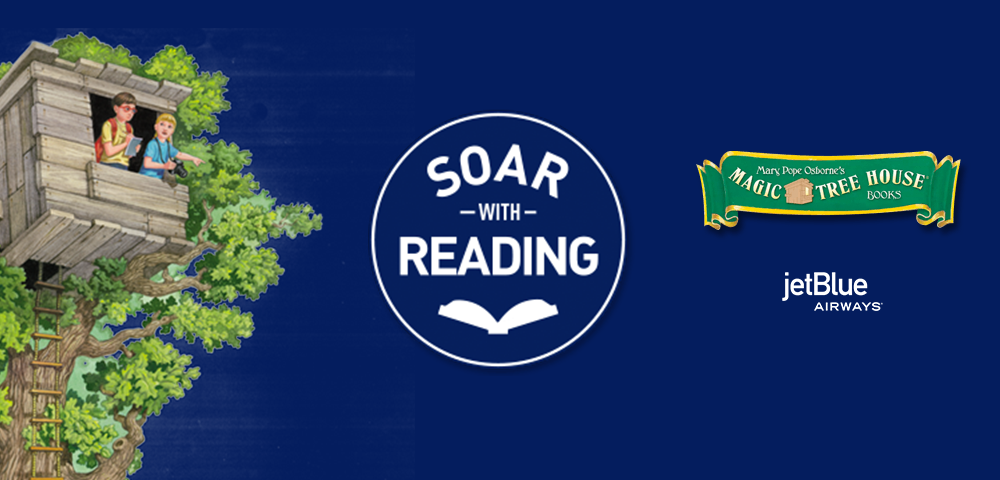 In 2011, JetBlue launched Soar with Reading, a program designed to encourage kids' imaginations to take flight through reading and get books into the hands of kids that need them most. Since its inception, JetBlue and their partners have donated over $1,250,000 worth of books to kids in need. In 2014 JetBlue partnered again with Random House Children's Books and Magic Tree House author, Mary Pope Osborne to encourage children to share the magic of reading.
The result was the Soar With Reading app, built by Red Foundry and incorporating the following features:
Play the shark themed quiz game!
Learn how you can help share the love of reading!
Put yourself in Magic Tree House adventures with a fun digital postcard generator that includes exclusive e-stickers!
Read chapter samplers of the latest Magic Tree House books!