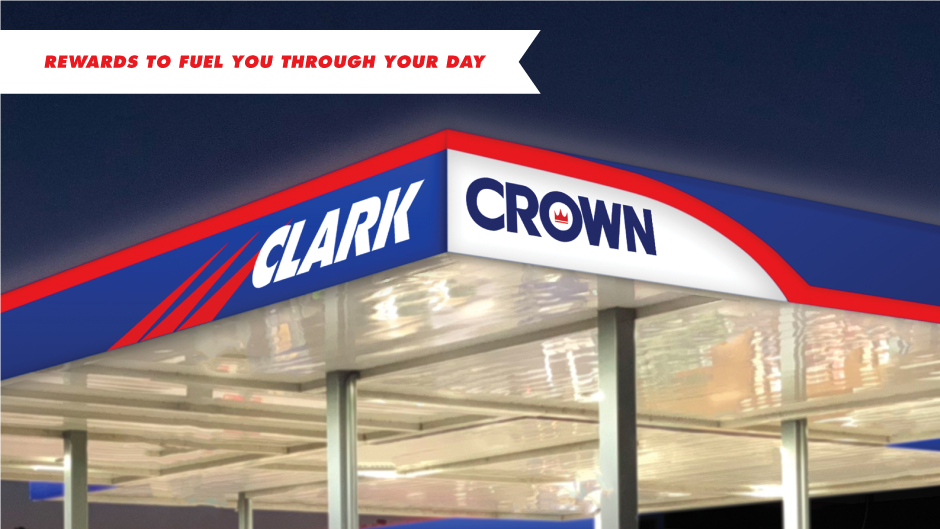 Our client, Clark Brands LLC, provides gasoline and convenience store brands to independent gasoline
stations. The Clark brand, in existence since 1932, is well known throughout the Midwest and the other
markets. Additionally, the Crown brand celebrated its 100-year anniversary in 2018 and is offered on the East Coast and Deep South. Clark provides programs and services to approximately 1,000 gas stations across 32 states.
Having successfully design, developed and launched Clark Brand's first mobile app focused on digital gift cards, location services and credit card purchases, Clark Brands looked to Red Foundry to design and develop their new Save Every Mile® – Loyalty mobile application for both the iOS and Android platforms.
With this mobile app, Clark Crown customers can:
• Benefit from discounts both at the pump and in-store. They can receive both instant savings and
reward points from their purchases that can be converted to gas discounts and in-store savings.
• Receive everyday price rollbacks such as three cents per gallon discount for fuel purchases.
• Receive product offers/discounts through in-store instant discounts on convenience items like
candy, salty snacks, soda and water.
• Accumulate rewards points for special food offer purchases and for discounts on future
purchases.
• Receive special offer beer rebates.
• Use the location finder service to locate Clark and Crown stores near you.
The Save Every Mile® – Loyalty mobile application is now available in the Apple App Store and the Google Play Store.