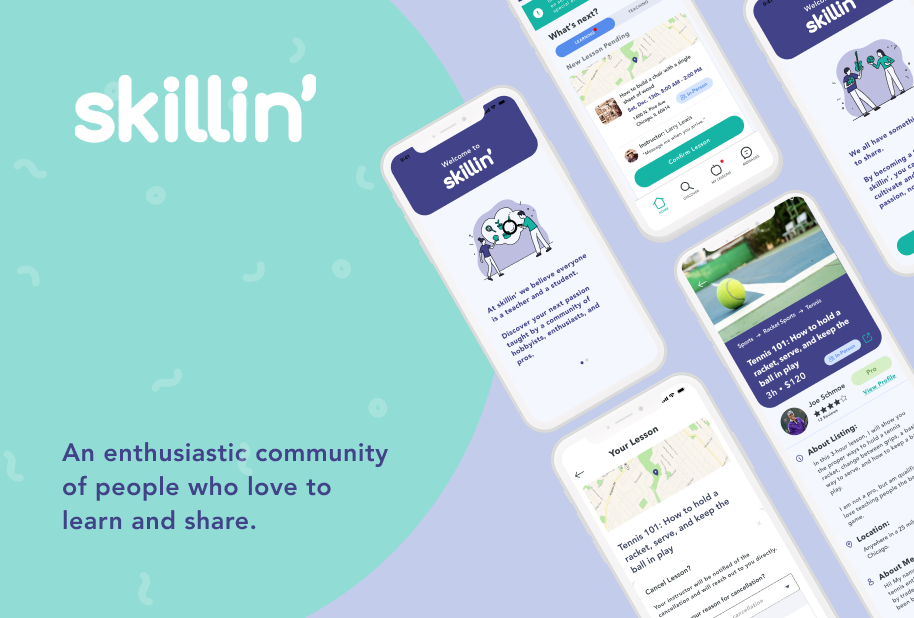 The Client had a vision for a new approach to a service and learning marketplace.  Existing platforms simply weren't great for teachers and other professionals looking to sell their services on-line.  Also, the fee structures weren't transparent, and the emphasis on elite teachers sidelined people who wanted to share their passion.  Those platforms also weren't great for students, who don't always want to connect with top-tier (and top-dollar) teachers to start learning the basics.  The Client saw a need for a transparent marketplace where everyone could share their passion or discover a new one.
The Client engaged Red Foundry in a Define, Design, and Develop project to build a modern marketplace connecting an enthusiastic community of people who love to learn and share.
The project included:
Definition and Design process, resulting in high-fidelity designs for the planned solution

Mobile application developed using React Native – one codebase producing both iOS and Android Apps

Web-based landing pages for teachers' listings, supporting teachers' marketing efforts

Admin web portal, supporting business operations

App Store setup and submission
Users can now connect on the skillin' app to explore new learning opportunities together.  Students can choose the instructor that fits their needs or budget by booking anything from a quick five-minute virtual lesson to ask a question, or instead schedule several hours for an in person deep dive.  Teachers also specify their skill level when creating a listing, which empowers anyone to help others cultivate their skills regardless of experience level.  Lessons include a timer, so that students only pay for the time they actually spend in lessons.  With payment processing powered by Stripe, teachers can have confidence that they will get paid for their efforts.  After a lesson, students can even tip their teacher and leave a rating and review!
The skillin' mobile application is now available in the Apple Store and the Google Play Store.