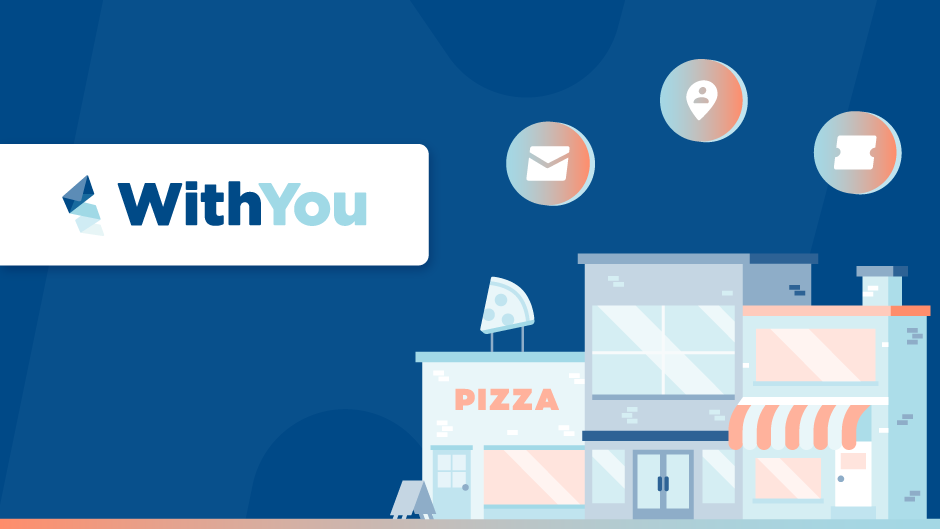 Our client, WhatIfWe World, envisions a world with less paper waste where shoppers can store business offers, sales, and coupons on their phone rather than as crumpled-up papers in their wallets and purses. The WithYou mobile app, available for iPhone and Android, directly connects local businesses with their loyal neighbors while reducing waste.
The app lets consumers take and store photos of fliers, circulars, cards — any sort of paper offer they want — and then show them at the point of sale to redeem the offer. Users of the app can share the offers with the entire community within local range, and can send offers to friends and family. The app also allows local businesses to release their offers on the app and track activity around their use by consumers.
The WithYou app helps small-business owners increase foot traffic, decrease their carbon footprint, and strengthen the community's awareness of nearby businesses' offerings.
The project included:
Definition and Design process resulting in a high-fidelity clickable prototype
Developed using React Native – one codebase producing both an iOS and Android App
App Store setup and submission
Expert guidance for launching and fully supporting a new business model
The WithYou mobile application is now available in the Apple Store and the Google Play Store.