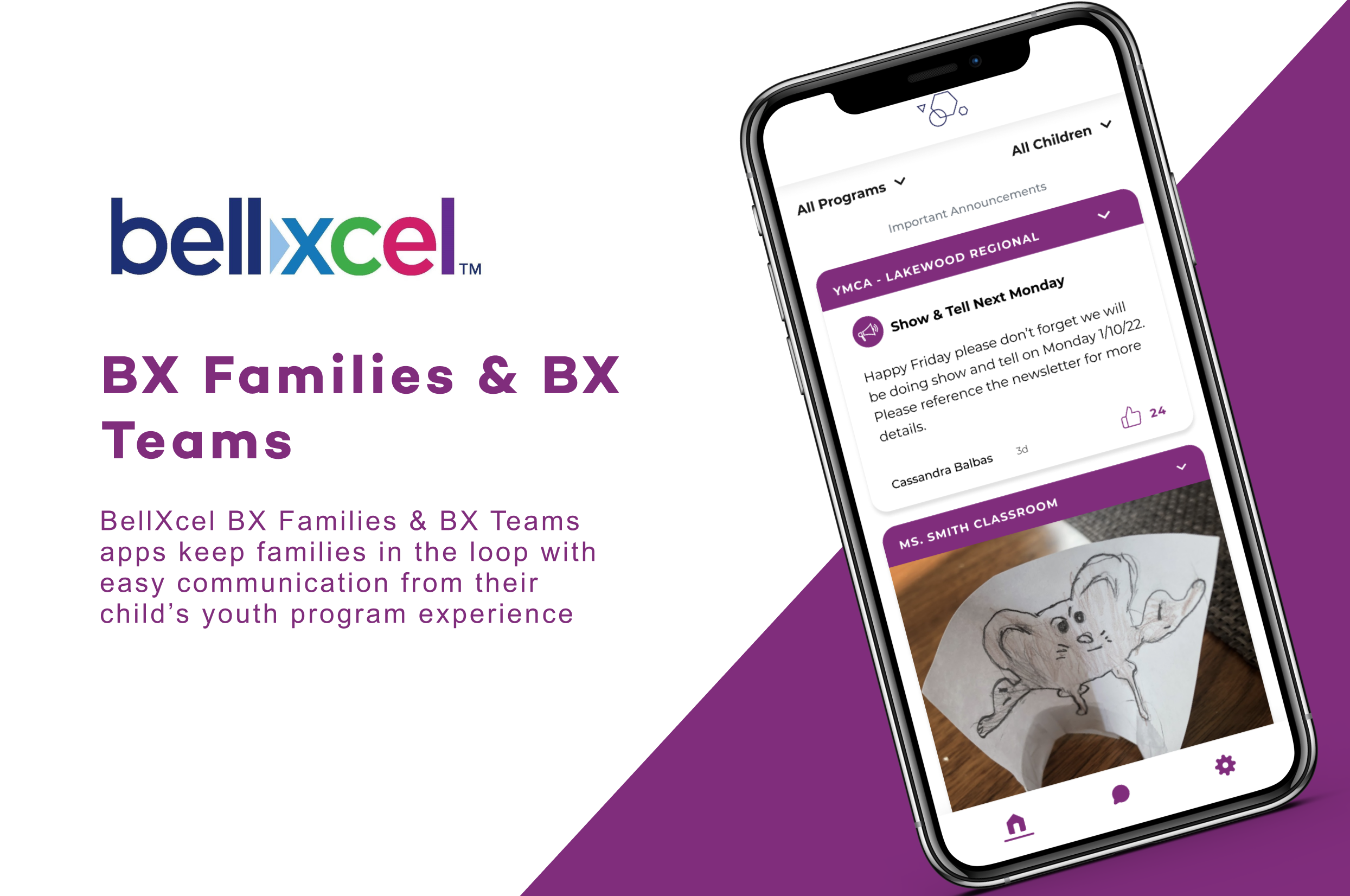 BellXcel is a Youth Program Management Software with the goal to develop a digital experience through a web and mobile application that would allow for streamlined communication within the community, including partners, parents/guardians and program admins.  The mobile app allows for parents/guardians to stay informed about their children, for program admins to distribute notifications, message teachers and parents, showcase photo galleries and feature programs and online enrollment applications. 
The project included:
Definition and design process, resulting in high-fidelity designs for the planned solution

Staff and Family mobile applications developed using React Native – each codebase producing both iOS and Android Apps

Integration with new and existing backend architecture and third-party applications

CICD Process Support

App Store setup and submission

Continuing app care maintenance and follow-on releases
Staff members can now post updates and important announcements, can chat with other staff members and send messages to parents/guardians.  Family members can view newsfeed posts and important announcements; and family members can chat with staff members in both English and Spanish.  These mobile applications help drive the goal of BellXcel, which is to harness the power of technology and community partnerships to exponentially increase access to high-quality youth program experiences.
The MyCAP membership mobile application is now available in the Apple Store and the Google Play Store.