Apple Pay has been getting a lot of press recently and, generally speaking, there is a lot of confusion about what it means to consumers and, just as importantly, to app owners. Most articles and news segments describe Apple Pay as the latest way to pay at the check-out counter. Simply wave your phone in front of new Apple Pay readers and instantly – transaction complete. While this new feature of the phones is cool it is only part of a bigger story…. essentially, how Apple is positioning to revolutionize online commerce through mobile apps.
Entering credit card information for purchases has always been and still is a huge barrier for consumers using mobile phones to shop. Buying airline tickets requires entering your name, address, card number, expiration date, cvv, and more – all on a tiny screen. If users needed to do that every time they wanted to buy a new level in candy crush, or coins in farmville – they wouldn't do it and companies like Zynga wouldn't be worth billions of dollars. Apple knew that and years ago invented in-app purchasing for digital goods. Enter one password (or now just swipe your thumb) and complete your purchase in an app in one simple, painless step.
Similar to the way in-app purchases revolutionized the way we buy and sell digital goods on mobile phones, today Apple is about to change the way we buy and sell other types of goods using our phones. Study after study has proven the simpler it is to complete an order, the more money consumers will spend online and in mobile apps. Now, the promise is that out online check-outs will be simple and will happen with a single touch. No longer will you need to manually fill out lengthy forms or repeatedly type in shipping/billing information. Further, your actual card number will kept private and not shared with the online merchants.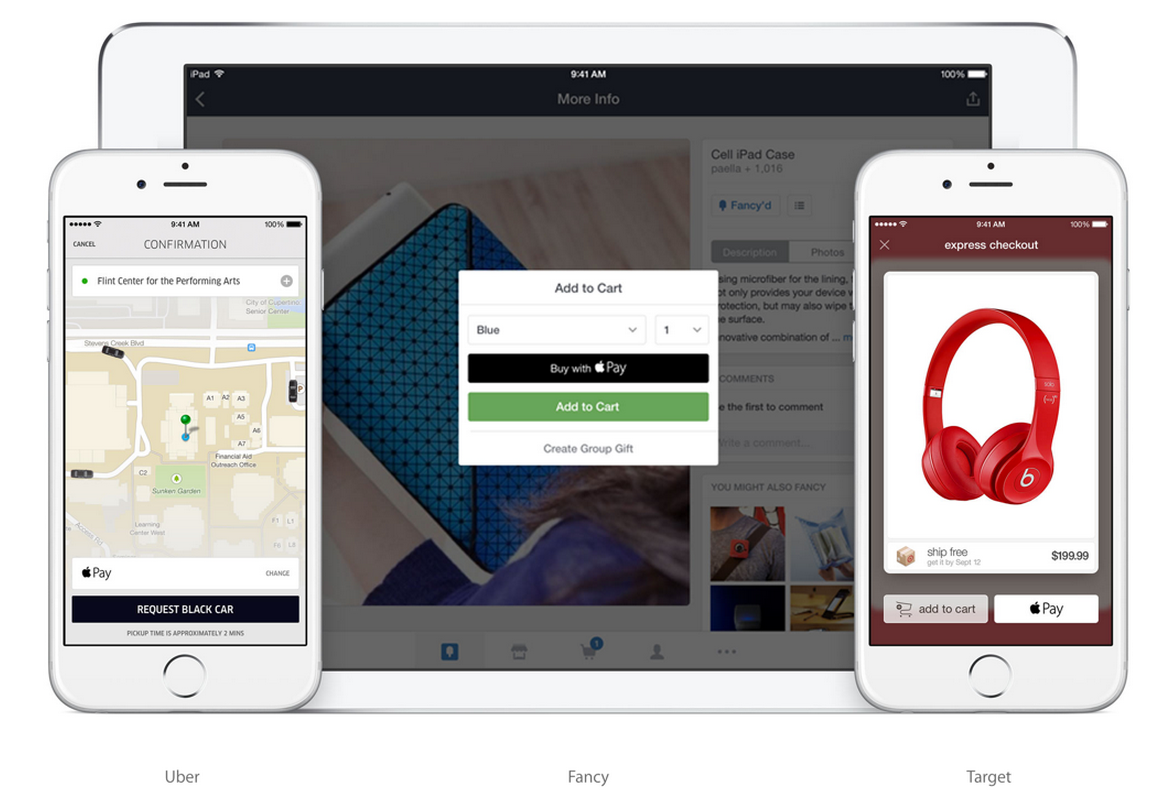 See a new pair of shoes in the Nordstrom app – swipe your thumb and complete your purchase. Want to buy those tickets for an upcoming concert in the StubHub app, add them to your cart and swipe your thumb. Want to subscribe to a magazine subscription, swipe your thumb.
At Red Foundry we're truly excited about the possibilities, and if you accept credit cards for anything in your business, adding Apple Pay and Touch ID to your app should be your number 1 priority to get ready for this major shift in commerce and take advantage of the increased sales due to ease of checkout.
If this sounds more like revolution than evolution, you might ask yourself…. Is your app ready?