At Red Foundry, we are a mobile and web application design and development consulting firm. Utilizing our mobile-optimized methodology, we create world-class mobile and web applications through a native and hybrid approach on iOS and Android platforms in order to help drive success for entrepreneurs and established corporations. We help companies with a variety of development and design features that can enhance the customer experience, improve business operations and transform business models.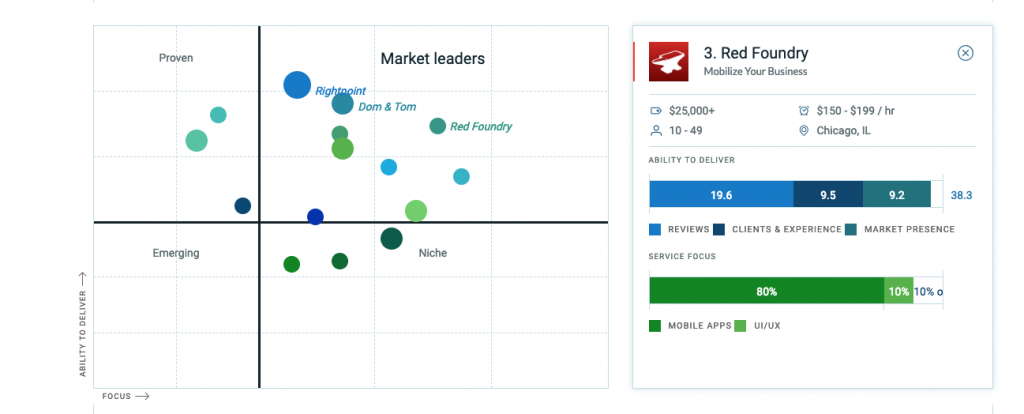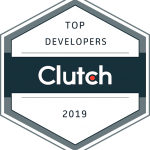 We are very excited to announce that we have been recognized as a Top Mobile App Development Firm in Chicago for 2019.  "On behalf of the Red Foundry team, I'm honored to be included in the 2019 Clutch Leaders in Mobile Application Development.  We value feedback from our clients and strive to deliver an outstanding result and experience with each project. Their positive feedback leading to this award is very much appreciated." – Rich Linden, Partner, Red Foundry   
  We are also very proud to have been featured in the Top 5 mobile app development companies in Chicago by The Manifest – a business news and how-to website that compiles and analyzes practical business wisdom for innovators, entrepreneurs, and small and mid-market businesses.
We look forward to continued success in 2019 and we would like to thank Clutch for awarding us such an honorable distinction. Our philosophy at Red Foundry is to create beautiful, unique, intuitive, and relevant mobile apps and mobile responsible websites, and that any company (regardless of size) should always leverage their opportunities to benefit from delivering a mobile experience to their stakeholders.  Every day we tackle the tough challenges that businesses face when going mobile, and we love it.